Burpsuite Target tab
Site map
You can launch passive / active scan on a specific host by right clicking on the it.
Filter sitemap only for scope items
Menu : Target > Site map > Filter : ...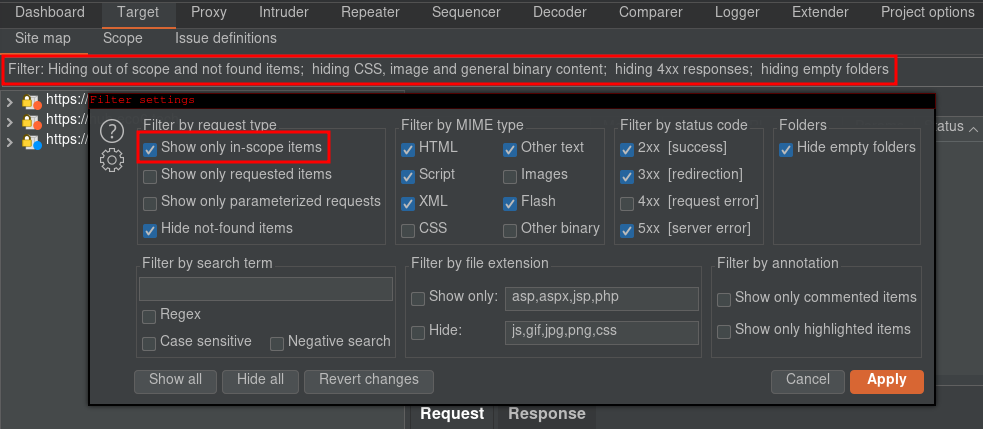 Engagements tools
Right click on the website -> Engagement tools -> Select tool name.
Find references
Find where a specific link has been found.
Search for string
You can search for string in the whole website.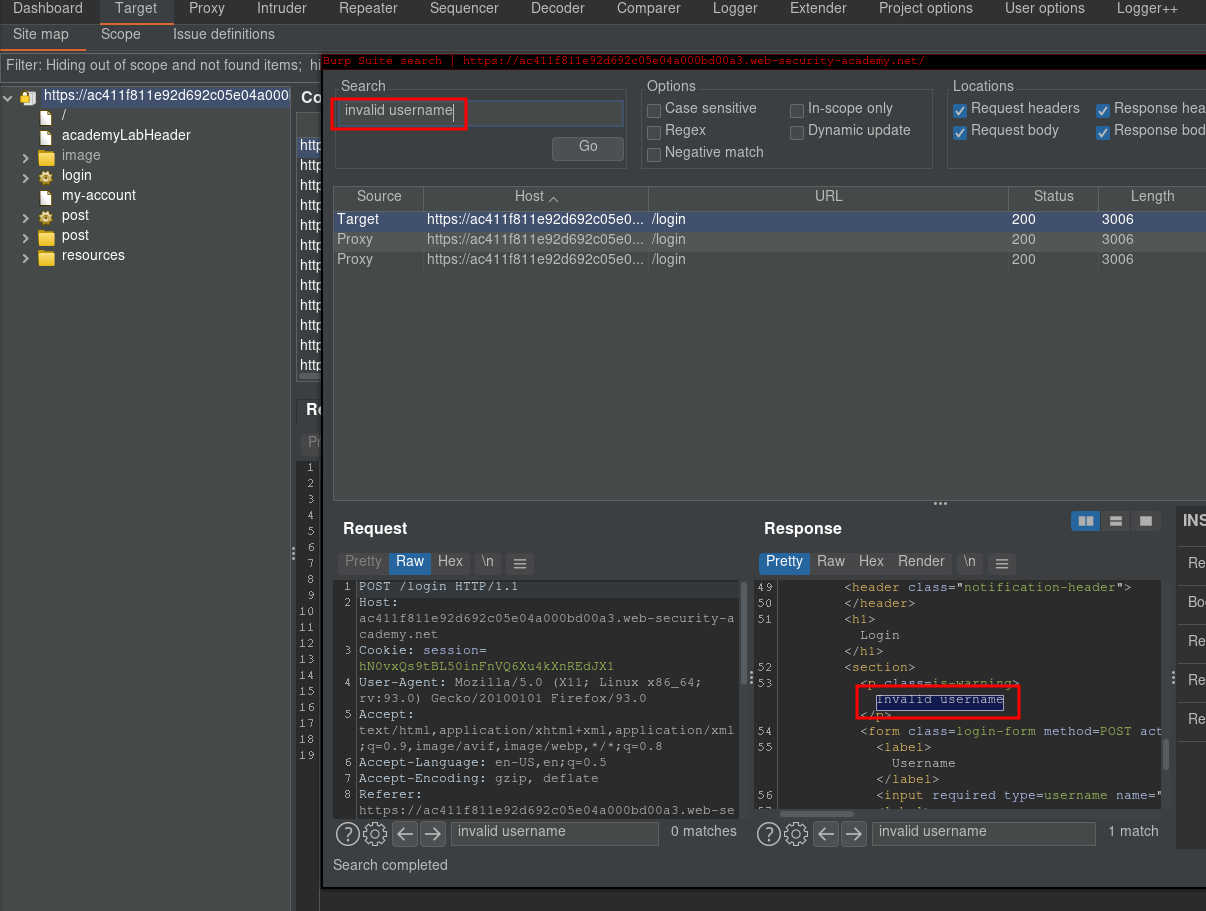 Search for comments
Find comments in HTML, CSS and JS.